Past Award Committee Members
The initial meeting of the Laura Taber Barbour Air Safety Award Board (LTBASAB) was held March 15, 1956 at the Lotus Club in New York City.
LTBASAB Officers for calendar year 1956:

Jerome Lederer, Chairman
"Jerome Fox ('Jerry') Lederer is often called the 'father of aviation safety'.  He began his career as an aeronautical engineer for the U.S. Air Mail Service in the 1920s prior to becoming chief engineer for Aero Insurance Underwriters, one of the world's largest aviation insurance companies at that time. In addition to assessing aviation risks for the company, Lederer carried out safety audits and educational programs and produced a widely acclaimed safety newsletter. In 1940, Lederer was named director of the newly-created Civil Aeronautics Board Safety Bureau, a forerunner to the National Transportation Safety Board. He left the Safety Bureau in 1942 for a position with the Airlines War Training Institute.
In the aftermath of a Lockheed Constellation accident in 1946, Lederer organized a meeting to discuss ways to disseminate safety information. The Flight Safety Foundation was formed in 1947 as a result of this meeting, and Lederer served as its director until 1967. Lederer also was director of the Cornell-Guggenheim Aviation Safety Center from 1950 to 1967. Upon his retirement from FSF, Lederer was asked to establish an Office of Manned Space Flight Safety for NASA to address safety issues in the Apollo Program following the January 1967 launch-pad fire that killed three astronauts. Lederer retired from NASA in 1972, but continued to be an advocate for aviation safety until his death in 2004 at age 101."
John H. R. Arms, Secretary
Award Board Members:

Dr. Clifford E. Barbour
Dr. Clifford E. Barbour was the husband of Laura Taber Barbour.  Following his death in 1979, George Dempsey, a businessman, inventor, politician and industrialist who was not a member of Second Presbyterian Church, gave a eulogy on a radio program describing Dr. Barbour as "the possession in common of the people of Knoxville; many think, the chiefest possession.  It has been said of him that he should be paid just to live in the city, because of his great influence and charm of personality.  Nominally, he is the pastor of Second Presbyterian Church.  Actually, he is pastor to Knoxville- and beyond.  Counselor and confidante to the lowly and the high, to men and women of every profession and walk of life; to the rich and the poor, to Protestant, Catholic and Jew; to white and black, and, always the comrade of youth, he is one of the strongest influences in unifying moral and spiritual forces seeking to lift the level of life in our city."  East Tennessee at the time of the Civil War was mostly Union but there certainly were Confederate factions and at the time of Dr. Barbour's arrival to the state from Pittsburgh, there were still former soldiers from both sides of the war living in Knoxville.  "A great grandmother, confined to her bed in her last illness, pointed to two pictures on the wall opposite- pictures of Robert E. Lee and Dr. Barbour.  'Both my friends,' she commented proudly; the two best men I've known.  But I do wish Dr. Barbour would leave his young people and come see me.  I'm young, too, when he is here."

Prince Bernhard of the Netherlands
Prince Bernhard of the Nertherlands- Dutch General and supreme commander of the Dutch Armed Forces.  WWII fighter and bomber pilot and liaison officer and personal aide to the Queen during WWII.

Rear Admiral Luis de Florez, U.S.N.ret.
Luis de Florez  MIT Mechanical Engineering graduate and naval aviator and Rear Admiral in the U.S. Navy who was actively involved in experimental aerospace development projects for the U.S. Government.  Influential in the development of early flight simulators, he was a pioneer in the use of "virtual reality" to simulate flight and combat situations in WWII.  First director of technical research at the CIA and President of the Flight Safety Foundation in the mid 1950's

Vice Admiral E.S. Land U.S.N.ret.
Vice Admiral E.S. Land directed the design establishment and maintenance of a 6,000 vessel merchant fleet, the greatest maritime fleet in the history of the world.  He was responsible for the availability of shipping and the resultant flow of manpower and munitions to war fronts extending from the United Kingdom to Russia, and from Alaska to the Middle East.  Promoted to Vice Admiral in 1944 by a Special Act of Congress, he would later become President of the Air Transport Association of America from 1946-57.

Grover Loening
Grover Loening was a pioneer, engineer, public servant and author who may have invented the first flying boat that actually flew.  A graduate of Columbia University, he received the first master's degree in Aeronautics in America. Hired by Orville Wright in 1913 as an assistant and manager of the Wright's Dayton factory, Loening later became Chief Aeronautical Engineer of the U.S. Army's Aviation section in San Diego.  In 1917 he formed the Loening Aeronautical Engineering Corporation and was contracted by the U.S. Navy to design a small plane to be launched from destroyers.  His M-8 two-seat Pursuit monoplane design for the Army was in wide use decades later.  His five-seat monoplane Flying Yacht established world records and introduced the first significant market for private aircraft.  His companies went on to build research aircraft and offer a practice in engineering consultation for Chase Bank, Fairfield Aircraft, Grumman Aircraft, Curtiss-Wright and others, all the while performing the duties of pioneer director of Pan Am Airways.
J. Carleton Ward, Jr.
J. Carleton Ward, Jr. was president of the Fairchild Engine and Aircraft Company
Frazer B. Wilde
President, Connecticut General Insurance Company (Now Cigna)
B.G. McIntyre
Canadian Comptroller General 1942-58
LTBASAB Officers for calendar year 1957:
J. Carleton Ward, Jr.  Chairman

Admiral John H. Cassady U.S.N.ret.  Vice Chairman
Admiral John H. Cassady was Commander of USS Saratoga during WWII and Commander of the Sixth Fleet from 1952-54 an admiral in the United States Navy and Commander in Chief, U.S. Naval Forces, Eastern Atlantic and Mediterranean from 1954-56
New Award Board Members:
B.G. McIntyre

Dr. Hugh L. Dryden
Dr. Hugh L. Dryden was an American aeronautical scientist and civil servant who served as NASA's Deputy Administrator from 1958 until his death in 1965.  Dryden received his Ph.D. in Physics and Mathematics from Johns Hopkins University at the age of 20.  At age 21 he was appointed the director of Aerodynamics Division of the National Bureau of Standards.  His work there influenced the design of many World War II aircraft including the wings of the P-51 Mustang.  He was the Director of the National Advisory Committee for Aeronautics (NACA), NASA's predecessor from 1947 until 1958.  Tom Wolfe credited Dryden with having been the person who spoke up with President John F. Kennedy in April of 1961, and suggested that manned flight to the moon was the way to "catch up" with the Soviet Union in the race to space.
S. Paul Johnston
S. Paul Johnston, an air power pioneer and authority was an adviser to three U.S. Presidents, the Navy and the CIA and flew biplanes in WW I.  He helped initiate America's emergency aircraft production program during WWII, and served as editor of Aviation magazine, now Aviation Week.  In 1939, he penned a Saturday Evening Post article, which was among the first to warn of Germany's dominant air power.  He later served as coordinator for the National Aeronautics Committee, the predecessor to NASA, and from 1946-1964, he directed the Institute of Aeronautical Sciences before taking the helm at the Smithsonian's air museum.

Dr. Edward P. Warner, ICAO ret.
Dr. Edward Pearson Warner was an American aviation pioneer who was appointed Chief Physicist of the National Advisory Committee for Aeronautics (NACA) directing aerodynamic research at the station at Langley Field at the end of World War I.  He was, for a time, editor of Aviation Magazine.  And from 1926-1929 he was the first Assistant Secretary of the Navy.  After WWII he blazed a trail in the further establishment of civil aviation and an internationally cooperative world transport system now known as the International Civil Aviation Organization. He was the first President of the Council of ICAO from 1945-1947 and continued in that position until his 1957 retirement
E.T. Jones
Bo Lundberg
Bo Lundberg a flight engineer/ aircraft designer who designed the Swedish J22 fighter,  a slender single-seater monoplane and at the time of it's prototype, the world's fastest aircraft in relation to power.
LTBASAB Officers for calendar years 1958-1960:
Frazer B. Wilde  Chairman

Grover Loening  Vice Chairman
B.G. McIntyre  Secretary
New Award Board Members:
H.A. Bruno
H.A. Bruno was seventeen when in 1910, he built a glider with friend, Bernie Mahon.  Harry's flew it 265 yards.  It seemed he was hooked.  Although he was working as a Wall Street runner and taking courses in advertising, he would eventually end up as assistant editor of a Greenwich, Connecticut newspaper.  When WWI began, Harry took pilot training with the Canadian Royal Flying Corps.  Eventually Harry was hired to manage publicity for the Manufacturers Aircraft Association.  He went on to work for Aeromarine, a company converting Navy seaplanes into passenger planes.  Harry organized "ballyhoo jaunts" for local reporters to launch a publicity campaign and whet the public appetite for flying.  Aeromarine offered the first scheduled flights from New York to Miami, Key West and Cuba and since patrons could drink liquor in Cuba, they called the service "The Highball Express."  Bruno found his calling in aviation publicity and promotion and formed Bruno and Blythe with his friend Dick Blythe.  They were referred by Wright Aeronautical to help Charles Lindbergh prepare for his trans-Atlantic flight by managing the press that surrounded him.  Bruno negotiated a $125,000 exclusive contract with the New York Times for Lindbergh's story.  In addition to representing Richard E. Byrd, Lincoln Ellsworth, Amelia Earhart and Frank Hawks, Bruno held the corporate accounts of Beech Nut Packing Company, Standard Oil of New Jersey, Metro-Goldwyn-Mayer, Packard Motorcar Company, Royal Typewriter and for forty years, the National Boat Show.

Honorable C.D. Howe
C.D. Howe was a Liberal Party Canadian Cabinet minister credited for bringing great prosperity by transforming the Canadian economy from agriculture to industry.  He was so involved in every facet of the Second World War's war effort he was nicknamed the "Minister of Everything."  Appointed as Minister of Munitions and Supply at the onslaught of the war, Howe established 28 Crown Corporations, which did everything from managing secret projects to manufacturing the machine tools the rest of Canadian industry needed to persevere.  Howe rallied Canadian firms to loan their top managers, whom he named his "dollar a year men," to the government to assist him for a token one dollar per year and persuaded their firms to keep them on the payroll.  With Canadian industry reorganized to feed the British war effort, in 1943 Canada had the fourth-highest industrial production among the Allies, behind only the U.S.A., U.S.S.R., and Britain.  By 1944, under his guidance, Canada had produced over 600 ships, 1,100 aircraft and over half a million cars and trucks including 31,000 armored.  He was a leader in the founding of the Canadian Broadcasting Corporation and Trans-Canada Air Lines (Air Canada).  In the 1950's Howe devised plans for pipelines to take Alberta's natural gas to market in what would become known as the Trans-Canada Pipeline and in later years was made chancellor of Dalhousie University.

P.G. Masefield
From a very young age, Sir Peter Masefield was fascinated by aircraft taking his first job in 1935 in the design department of Fairey Aviation.  He later became a journalist for The Aeroplane and then in 1940, he became an aviation correspondent for The Sunday Times and a wartime aviation writer.  Denied entry into the Royal Air Force because of his eyesight, somehow he was able to get the  U.S. Army Air Force to accept him on bombing missions as an occasional co-pilot and air gunner.  At age 29 he was appointed Secretary of the Cabinet Committee considering post-war British civil aviation.   He took part in Chicago's 1944 inter-governmental negotiations leading to the introduction of the International Civil Aviation Organization (ICAO).    Returning from Chicago to London, Masefield was appointed as Director of Long Term Planning and Projects in the Ministry of Civil Aviation.  From there he went on to become a leading figure in Britain's post war aviation industry both as chief executive of British European Airways and then taking the position of managing director of Bristol Aircraft Company overseeing the development and production of the Britannia aircraft.  He had an extraordinary career in aviation as he went on to become the first chairman of the British Airports Authority from 1965-1971 and later served as chairman and chief executive of London Transport.  Truly at the heart of British aviation, in later years Masefield described himself as an aviation historian, up and writing at 5AM every morning until he was 90.

Maurice Roy
Maurice Roy was a Canadian Cardinal of the Roman Catholic Church, serving as Archbishop of Quebec from 1947-1981 and elevated to the cardinalate in 1965.
Awarded the Order of the British Empire for "extremely courageous conduct" as a Canadian chaplain in World War II, he was named the first President of the Pontifical Council for the Laity and of that for Justice and Peace and then first President of Family in 1973.

Dr. Walter Binaghi
Walter Binaghi was Council President of the International Civil Aviation Organization from 1957 until his retirement in 1976.  As a professor of Physics and Mathematics and as an aviation engineer in the Directorate of Infrastructure, Ministry of Aeronautics, Mr. Binaghi went on to become a member of the Argentine Delegation to the First Assembly of ICAO, held in Montreal in May of 1947.  From there he became a member of the Air Navigation Commission and then Chairman of the Air Navigation Commission in 1949 and was annually re-elected to that position until he became President of the Council.  He served as President of the Eighth, Seventeenth, and Twenty-first Sessions of the Assembly.  In 1957, he was unanimously elected as Council President where he would continue to serve in that capacity for the next 19 years.
LTBASAB Officers for calendar year 1960:

Grover Loening  Chairman

Dr. Hugh L. Dryden  Vice Chairman

Gloria W. Heath  Secretary
New Award Board Members:

Honorable James T. Pyle
James T. Pyle was an American aviator who was considered the father of modern air traffic control systems. Lindbergh's voyage across the Atlantic, made such a lasting impression on Pyle as a thirteen-year old boy, he learned to fly while at Princeton and joined Pan American Airways after graduation in 1935.  He was never a Pan Am pilot but instead worked in administrative posts before joining the Navy in World War II and serving as an air controller in the South Pacific.  In the years following, serving as the Civil Aeronautics Administrator at a time of exponential growth in commercial aviation, Mr. Pyle made air safety a top priority.  Among the many advancements, he helped develop was a vast new system of radar-based ground controls and safety enhancements where his testing was hands-on.   As an architect of the plan, he was instrumental in combining the Civil Aeronautics Administration activities with the functions of the Civil Aeronautics Board to form the new independent agency, the Federal Aviation Agency where he became the Deputy Administrator where during the Kennedy Administration he imposed the regulation requiring commercial pilots to retire at age 60.  Commercial airlines combined forces with New York's Port Authority to form the Aviation Development Council where Pyle was brought in as its first director.  In 1977 at age 63, Pyle climbed into a 1928 Ryan Brougham, a plane flown both by Lindbergh and actor Jimmy Stewart and a sister ship of Lindbergh's Sprit of St. Louis and took off from Bethpage , New York on a short commemorative flight to mark the Lindbergh event 50 years earlier which set an impressionable 13 year-old boy's life in motion.
LTBASAB Officers for calendar year 1961:

Dr. Hugh L. Dryden  Chairman
S. Paul Johnston  Vice Chairman

Gloria W. Heath  Secretary
LTBASAB Officers for calendar year 1962:
S. Paul Johnston  Chairman
H.A. Bruno  Vice Chairman

Gloria W. Heath  Secretary
New Award Board Members:

Roger Wolfe Kahn
Roger Wolfe Kahn learned to play 18 musical instruments before leading his own orchestra in 1923 at age 16.  Joe Venuti, Eddie Lang, Artie Shaw, Jack Teagarden, Red Nichols and Gene Krupa were just a few of the notable musicians hired to play in Kahn's band.  But in the mid 1930's, Kahn's interest moved from music to aviation and he disbanded.  Some years later, he became a test pilot for the Grumman Aircraft Engineering Corporation as well as managing the technical sales and service division of the company. He and his father, Otto Herman Kahn, were the first father and son to appear separately on the covers of Time Magazine.
William A. Littlewood
William A. Littlewood, a professor of Physics, mechanics and machine design at Cornell University, he was an honorary fellow of the Royal Aeronautical Society of the United Kingdom, of the Canadian Aviation and Space Institute and of the American Institute of Aeronautics and Astronautics,  He helped develop the DC-3, DC-4, DC-6, DC-7, Boeing 707 and Convair 990.  President Franklin D. Roosevelt named him to the National Advisory Committee for Aeronautics.  Littlewood later became chairman of NASA's Research Advisory Committee for Aeronautics.  He was an aeronautical engineer who contributed toward transport aircraft design and operation standards, and was the only person to be president of both the Society of Automotive Engineers and the American Institute of Aeronautics and Astronautics, two of the primary professional aerospace organizations.

Dr. Courtland T. Perkins
Dr. Courtland D. Perkins who became a pioneer of modern aircraft stability and control, went to work at Wright Field in 1941, the testing ground for flight technology at the time.  As leader of the Air Corps' Stability and Control Unit, his hands-on experience influenced his teaching and research for the rest of his life.  "During the war, as airplanes became faster and more powerful, problems that hadn't shown up in the past suddenly became apparent."  "His work on evaluating the handling characteristics of modern airplanes put the entire field of flight testing on a sound engineering basis for the first time."  "Perkins, an avid pilot, was known for rigging instruments to airplanes to obtain in-flight data that were nearly impossible for other academic researchers to obtain.  In some cases, the tests pushed the limits of safety."   Following WWII, in 1945, Perkins joined the Princeton faculty where through his gifted ability to teach, he captured the imaginations and spirit of students and cultivated future chairmen and chief executive officers of several leading aerospace companies.  He briefly left Princeton to serve as chief scientist for the Air Force followed by two years as assistant secretary of the Air Force for research and development.  He served on the Space Sciences Board for National Aeronautics and Space Administration, the Central Intelligence Agency's Intelligence Review Board and chaired NATO's advisory group for aeronautical research and development. In later years, Perkins served as president of the National Academy of Engineering.

T.P. Wright
T.P. Wright enrolled in the U.S. Naval Reserve Flying program at M.I.T. in 1917, where he was taught aeronautical engineering by, a young and yet still brilliant, Edward P. Warner.  Wright went on to work as a naval aircraft inspector and in 1919 became chief inspector for the Curtiss NC-4 flying boats, the first to cross the Atlantic by air.  He soon resigned from the Navy to join the Curtiss Aeroplane Company where he was brought on as an executive engineer.  Soon he was chief engineer and then manager of the Curtiss Wright Corporation's plant in Buffalo, N.Y., and then vice president for engineering at the New York office. In 1940, Wright joined the National Defense Advisory Committee to answer President Roosevelt's call for 50,000 military aircraft and coordinate the defense effort. He left Curtiss -Wright  to  accept a position in Washington, D.C. as assistant chief of the aircraft section in the Office of Production Management.  Soon he was chairing the Joint Aircraft Committee, directing the Aircraft Resources Control Office and serving on the War Production Board.  In all these areas, he played a pivotal role in expanding aircraft production to meet the ever-growing needs of our war effort.  As aircraft production reached almost 100,000 planes a year, Wright was appointed by the President as administrator of the Civil Aeronautics Board where he worked diligently to decentralize the organization and promote private flying.
Dr. John Lane
Dr. John Lane has been called the father of aviation medicine.  Dr. Lane monitored John Glenn's heartbeat, blood pressure and other vital signs as Glenn orbited Australia in his first flight.  Dr. Lane continued to monitor other astronauts in both the Mercury and Gemini space programs.  In previous years in the Royal Australian Air Force, Lane conducted research into crew fatigue in long-range flying boat operations.  In the years following the war, he was responsible for the post-war distribution of RAAF Aviation Medicine resources.  In 1948, he was appointed as inaugural Director of Aviation Medicine in the Commonwealth Department of Civil Aviation where he continued to search out and discover new approaches contributing to air safety. He played a part in the development of Aeronautical Research Laboratories' visual safe aircraft landing system, still in use today.  And was the "motivating force in the establishment of an aircraft injury prevention research program at the Aeronautical Research Laboratories."
Dottore G. Simone
Dr. J.J. Green
LTBASAB Officers for calendar year 1963:
William Littlewood  Chairman
Otto E. Kirchner, Sr.  Vice Chairman

Gloria W. Heath  Secretary
New Award Board Members:
Walter Tye
LTBASAB Officers for calendar year 1964
Dr. J.J. Green  Chairman

Honorable James T. Pyle  Vice Chairman

Gloria W. Heath  Secretary
New Award Board Members:

General Bruce K. Holloway
General Bruce Holloway graduated from West Point in 1937 and received his pilot wings in 1938 at San Antonio's Kelly Field and then pursued postgraduate work in aeronautical engineering at the California Institute of Technology.  At the onslaught of WWII, Bruce Holloway was sent to Chungking , China, where he joined the famed "Flying Tigers."  Considered "one of air power's finest tacticians," after earning his place as a fighter ace, shooting down 13 Japanese planes and becoming a national hero in China, Holloway commanded the Army Air Force's 23rd Fighter Group.  And in 1946, he commanded the first jet fighter group in the Air Force.  After graduating from the National War College he served as deputy commander of the 9th and 12th Air Forces before being named deputy commander of the U.S. Strike Command at MacDill Air Force Base in Florida.  In the years following, he was appointed commander of the U.S. Air Forces in Europe before being appointed vice chief of staff of the U.S. Air Force.  After his retirement, he became an Associate Administrator for NASA and served as president of the U.S. Strategic Institute.
B.S. Shenstone
B.S. Shenstone was the Chief Engineer of British European Airways
LTBASAB Officers for calendar year 1965:
Dr. J.J. Green  Chairman

Honorable James T. Pyle  Vice Chairman
Richard J. LaCombe  Acting Secretary
Nolin I. Jones  Acting Secretary
LTBASAB Officers for calendar year 1966:

Honorable James T. Pyle  Chairman
Dr. J.J. Green  Vice Chairman
Nolin I. Jones  Acting Secretary
New Award Board Members:

Gloria W. Heath
LTBASAB Officers for calendar year 1967:

Honorable James T. Pyle  Chairman
Dr. J.J. Green  Vice Chairman

Jerome Lederer  Acting Secretary
Patricia Stevens  Acting Secretary
Caroline Etnyre  Acting Secretary

Gloria W. Heath  elected Secretary
New Award Board Members:
E.W. Pike
Charles W. Harper (William)

Mark Kirchner
Mark Kirchner began his career at Boeing as an engineer before moving into management. And eventually as Boeing's Director of Engineering Technology for the Commercial Airplane Group.  He represented Boeing, McDonnell Douglas and Lockheed as he testified before Congress on ways to improve wind shear safety measures.  He established The Flight Research Institute, allowing Boeing engineers to use Boeing computers to conduct after work research.
LTBASAB Officers for calendar year 1968:
E.W. Pike  Chairman

Honorable James T. Pyle  Vice Chairman

Gloria W. Heath  Secretary with officially defined expanded responsibilities
New Award Board Members:
Carl Christensen
Rene Bulin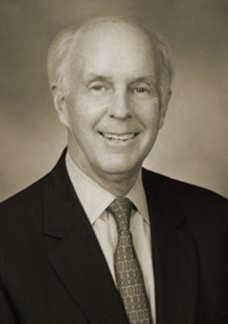 Honorable Robert Talcott Francis II
The Honorable Robert Talcott Francis II is the former Vice Chairman of the National Transportation Safety Board, a position to which he was appointed by President Clinton in January 1995 and confirmed by the United States Senate.
After joining the Safety Board, Mr. Francis was the senior NTSB official at a number of transportation accident investigations, including the explosion and crash of TWA Flight 800 off Long Island, New York; the crash of ValuJet Flight 592 in the Florida Everglades; and the crash of a Learjet accident in South Dakota that killed golfer Payne Stewart. Mr. Francis also chaired a number of Safety Board public hearings including the hearing on Part 145 aviation maintenance practices and oversight, and the hearing on Korean Air Flight 801 that crashed in Guam.
The TWA Flight 800 investigation in 1996 was unusual in that for 16 months it was unclear whether the cause of the crash was a terrorist act or an accident. As a result there was co-leadership of the investigation between Jim Kallstrom, from the FBI, and Francis, from NTSB. This led to significant exposure of NTSB investigators to law enforcement procedures and security issues and at the same time exposed FBI investigators to NTSB safety investigations.
While at the Safety Board, he was instrumental in assisting Taiwan in setting up an independent aviation investigative organization; and after leaving the Board, he worked with the Egyptian Government on a similar project. In addition to his accident investigation experience, he is actively involved as a member of the Executive Committee of the Flight Safety Foundation's Board of Governors and a former member of the Foundation's ICARUS Committee, a group composed of worldwide aviation experts who gather informally to share ideas on reducing human error in the cockpit. He has specialized in international aviation safety and security issues, and has spoken extensively, sometimes on behalf of the Foundation, both in the United States and internationally.
Prior to his appointment to the Safety Board, Mr. Francis, fluent in English and French, served as Senior Representative for the Federal Aviation Administration (FAA) to eight countries in Western Europe and North Africa, based in Paris, France. Representing the FAA Administrator, he worked extensively on aviation safety and security issues with U.S. and foreign air carriers, transportation governmental authorities, aircraft manufacturers, and airport executives. During his posting in Paris, Mr. Francis was involved in civil aviation security responsibility (which at the time was still the responsibility of the FAA). He was significantly involved in the French-led investigation of the bombing of UTA flight 772 and worked closely with Judge Brugiere of France and FAA security experts.
In December l989 after a security threat against Northwest Airlines Flight 51 from Paris CDG to Detroit, Francis worked closely with the airline, the Paris Port Authority, and airport police as well as FAA and Northwest security specialists. This particularly involved briefing and discussion with the 130 passengers and the flight crew. The aircraft finally left CDG minus one crew member and with 23 passengers aboard. Preparation for the departure involved using many of the measures which we now find part of routine airport and airline security requirements. After the bombing of Pan American Flight 103, Francis testified before the Presidential Commission on Pan Am 103, was instrumental in setting up regional FAA security offices in Europe, and worked extensively with the FAA and U.S. and European manufacturers on explosive detection technology.
Before being named by the FAA Administrator to the position in Paris, Mr. Francis was in charge of all FAA activities in Central and South America as well as the Caribbean. This involved air carrier certification and oversight, airport planning and technical assistance, as well as security and safety consulting.
Mr. Francis currently works out of Farragut International, LLC, a broad-based advocacy consultancy specializing in transportation and related issues. In addition to his speaking engagements, Mr. Francis is a safety consultant for major U.S. carriers as well as U.S. airports and manufacturers. He has done international aviation consulting in Asia, Europe and Latin America. While at Farragut, he has maintained his contacts with senior European aviation officials at the European Civil Aviation Conference (and its predecessor the Joint Aviation Authorities), the European Aviation Safety Agency, and other national authorities.
Mr. Francis is a recipient of an Aviation Week and Space Technology 1996 Laurels Award and was recognized by both the U.S. Navy and the U.S. Coast Guard for meritorious service in the TWA Flight 800 investigation. He also is a recipient of the L. Welch Pogue Award presented by Aviation Week in recognition of his achievements in aviation safety and operations.
A native of Cohasset, Massachusetts, Mr. Francis received his A.B. from Williams College and attended Boston University and the University of Ibadan, Nigeria. He holds a commercial pilot certificate with instrument and twin-engine ratings. He is a member of the NBAA Safety Committee, the French Academy of Air & Space, the London Guild of Pilots and Navigators, the Wings Club of New York, a Fellow of the Royal Aeronautical Society and Chairman of the Royal Aeronautical Society Washington Branch, and a member of the Aero Club of Washington.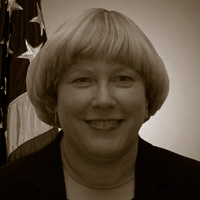 Dr. Kathy H. Abbott
Chief Scientific & Technical Advisor
US Federal Aviation Administration
Chief Scientific and Technical Advisor for Flight Deck Human Factors
Dr. Kathy Abbott has over 30 years of experience specializing in aviation human factors. Dr. Abbott came to the FAA from the National Aeronautics and Space Administration (NASA). At NASA she led analytical, simulation, and flight studies with the specific objective of improving aviation safety and operational efficiency. She also co-chaired the FAA Human Factors Study Team that was chartered to address safety issues associated with crew interfaces with modern "glass" flight decks.
Member, professional organizations and societies:
Institute of Electrical and Electronic Engineers (IEEE)
Associate Fellow, American Institute of Aeronautics and Astronautics (AIAA)
Fellow, Royal Aeronautical Society
Liveryman, Guild of Air Pilots and Air Navigators
Industry and government awards:
R&D 100 Award from R&D Magazine
NASA Outstanding Leadership Medal
NASA Exceptional Service Medal
Aerospace Laurel from Aviation Week and Space Technology
Engineer of the Year, AIAA – Hampton Roads Chapter
Christopher Newport University Distinguished Alumnus Award
Guild of Air Pilots and Air Navigators Cumberbach Trophy for Outstanding Contributions to Aviation Safety
Academic achievements:
Ph.D. in Computer Science, Rutgers University
MS in Computer Science, George Washington University
BS in Mathematics and Information Science, Christopher Newport College