Nomination Form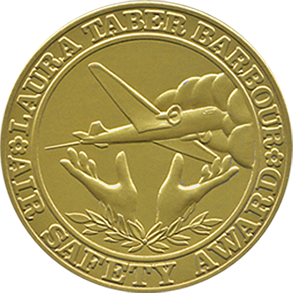 Call For Nominations

The Laura Taber Barbour Air Safety Award
Established in 1956, the Laura Taber Barbour Air Safety Award recognizes notable achievement in the field of aviation safety – civil or military – in method, design, invention, study or other improvement.
Please complete all fields.
Click the 'Choose File' button to attach all documentation in support of your nomination.
Please limit each document to two pages.
Nominations without supporting material & self-nominations will not be considered.
The nomination deadline is June 2, 2024.