Award Board Members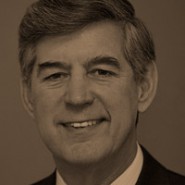 William G. Bozin
VP Safety and Technical Affairs
Airbus Americas, Inc.
During an aviation career spanning five decades, Bill Bozin has developed a wealth of experience and in-depth knowledge leading aviation safety and operational organizations throughout a broad spectrum of commercial and military aviation. He combines an insightful pilot's perspective with significant executive management experience, having led two Navy squadrons and an Air Wing, a major U.S airline Safety Department and the U.S.-based Safety and Technical Affairs Department of one of the world's leading commercial aircraft manufacturers.
From January 2014 through May of 2014, Mr. Bozin served in an interim role as Acting Chief Operating Officer of the Flight Safety Foundation, an international non-profit organization whose sole purpose is to provide impartial, independent, expert safety guidance and resources for the global aviation and aerospace industry.
Until his retirement in 2013, Mr. Bozin served as Vice President, Safety and Technical Affairs for Airbus Americas in Washington, D.C., where he was responsible for leading Airbus coordination efforts throughout the hemisphere, including with the FAA, NTSB, ICAO, other governmental agencies, industry groups, boards and committees, as well as with customer airlines on all safety, engineering and certification issues.
Mr. Bozin joined Airbus from US Airways, where he was Vice President, Safety and Regulatory Compliance from 2000 through 2005, responsible for all corporate flight and ground safety programs, as well as US Airways' relationship with government agencies on safety and regulatory matters. He served previously as Senior Director of Safety at the Air Transport Association of America (ATA) (now Airlines for America, A4A). In 2002 Mr. Bozin was appointed by the FAA as Chairman of the Flight Operations Quality Assurance (FOQA) Aviation Rulemaking Committee (ARC), where he spearheaded the effort that led ultimately to today's ground-breaking industry safety data and information-sharing program, ASIAS (Aviation Safety Information Analysis and Sharing). He has served as Chairman of the ATA Safety Council; as a principal representative to the government-industry Commercial Aviation Safety Team (CAST) from its inception; and as a member of the Board of Governors and the Executive Committee of the Flight Safety Foundation since 2000.
Prior to joining the commercial aviation industry, Mr. Bozin was a U.S. Navy pilot for over 25 years, serving in a variety of command, safety, operations and training positions. A trained safety investigator, he helped organize the Navy's first aviation squadron Safety Department and established the Navy's first fixed-wing aircraft crew resource management (CRM) training program. Mr. Bozin was also a leading proponent of the increased use of flight simulators to improve safety in naval aviation fleet training.
A graduate of the U.S. Naval Academy, Annapolis, Maryland, with a Bachelor of Science degree in Aerospace Engineering, Mr. Bozin also holds a Master of Science degree in Financial Management from the U.S. Naval Postgraduate School in Monterey, California.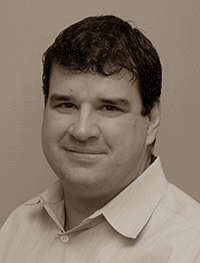 Sean Broderick
Sean Broderick's aviation career started in 1991, working for Airbus in Toulouse. His industry experience includes four years with an aviation consultancy, where he worked on the successful launch of a U.S. Part 121 carrier; 12 years with a U.S.-based airport association as a magazine editor and communications executive and more than 15 years of work as a journalist for Aviation Week, writing primarily about maintenance, repair, and overhaul (MRO) and safety. He is currently Aviation Week's senior managing editor, MRO. He graduated from James Madison University with a B.S. in Communications and earned an M.S. in Integrated Marketing Communications from West Virginia University.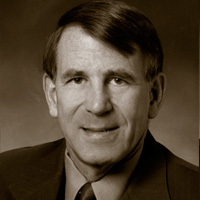 Mr. James M. Burin
Former Director of Technical Programs
Flight Safety Foundation
James M. Burin has 45 years of aviation experience and 37 years of experience in the aviation safety field.  He has been involved in a broad range of aviation safety activities including operations, administration, and safety education.  He holds a Bachelor of Arts degree in Engineering Science from Dartmouth College and a Master of Science degree in Systems Analysis from the US Naval Postgraduate School.  Jim retired from the Navy as Captain, after 30 years of distinguished service, including 6,200 flight hours and 1,400 carrier landings.  He was the Commanding Officer of an attack squadron and a Carrier Air Wing Commander.   Prior to joining the Flight Safety Foundation, he was the Director of the School of Aviation Safety in Monterey, California where he was responsible for the training of 650 Navy, Marine, Coast Guard, and international aviation safety officers each year. Mr. Burin was a leader in introducing risk management to the military aviation safety community.  His work in aviation safety includes controlled flight into terrain, runway safety, human factors, safety program organization, accident investigation, operations, administration, education, risk management, safety, culture, organizational influences on safety, and the role of leadership on safety.  As the Director of Technical Programs his duties include organizing and overseeing safety committees and managing safety related conferences and research.  He is the chairman of the Foundation's ALAR (approach and landing accident reduction) effort and led the Foundation's international efforts addressing Smoke-Fire-Fumes, Functional CheckFlights, Unreliable Airspeed, and Runway Safety.  Mr. Burin is a frequent speaker at safety conferences, seminars, and workshops around the world.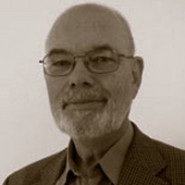 Dr. Robert Key Dismukes
The 2013 Laura Taber Barbour Air Safety Award Recipient
The recently retired Chief Scientist in the Human Systems Integration Division of NASA's Ames Research Center, Dr. Dismukes' research, "sponsored and co-sponsored by NASA, the FAA, air carriers, universities and international organizations, has addressed cognitive issues involved in the skilled performance of pilots, their ability to manage challenging situations, and their vulnerability to error; specific topics included prospective memory (remembering to perform deferred intentions), management of attention in concurrent task performance, and training crews to analyze their own performance."
And with a focus on aircrew training, "Dr. Dismukes assembled a top team of civilian scientists to develop and publish A Gold Standards Approach to Training Instructors to Evaluate Crew Performance, used in Advanced qualifications Programs to develop consistency and reliability among instructors who observe relevant crew behaviors and evaluate those behaviors against standards established within the program. This approach has been adopted by all major air carriers. In addition to being the foremost authority on human error in aviation, he has served as a mentor to a worldwide following in aviation human factors engineering."
"Previously, Dr. Dismukes was Director of Life Sciences at the Air Force Office of Scientific Research. He received his PhD in biophysics from Pennsylvania State University and received postdoctoral training at the Johns Hopkins University School of Medicine. He has published papers in basic and applied psychology, neuroscience, science and social policy. He holds airline transport pilot, B737 and Citation type, and glider instructor ratings."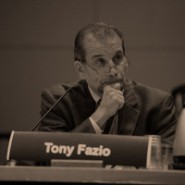 Tony Fazio
Director, Office of Accident Investigation and Prevention
Federal Aviation Administration
Mr. Fazio is a 32 year employee of the Federal Aviation Administration where he has served in a number of management, policy and international positions. He assumed his duties as the Director of the Office of Accident Investigation and Prevention in August, 2009. This office was established to better position the FAA to meet its safety management responsibilities. He served as a U.S. representative to the ICAO Special Task Force on Safety Information Protection (SIP) and presently represents the FAA to the Global Safety Information Exchange (GSIE) Steering Group. His previous executive positions include Director of the FAA's Europe, Africa and Middle East office in Brussels, Belgium and Director of Rulemaking. He holds a Masters of Public Policy from the University of Maryland.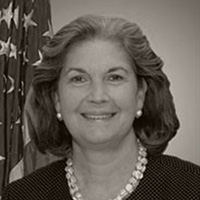 Peggy Gilligan
Retired, Associate Administrator for Aviation Safety
Federal Aviation Administration
Peggy Gilligan retired from the Federal Aviation Administration in March, 2017, after 37 years of federal service. She assumed her last position, Associate Administrator for Aviation Safety, on January 5, 2009 after serving as the Deputy Associate Administrator in that organization for 14 years.
As Associate Administrator, Peggy led the organization responsible for setting, overseeing, and enforcing safety standards for all parts of the aviation industry – airlines, manufacturers, repair stations, pilots, mechanics, air traffic controllers, flight attendants, and any person or product that operates in aviation. These programs have a direct impact on every facet of domestic and international civil aviation safety. Aviation Safety programs are carried out by a work force of more than 7,000 employees located in Washington headquarters, regional and directorate offices, and more than 125 field offices throughout the world. The organization's annual budget was more than $1 billion.
In June 2014, Peggy received the 2014 L. Welch Pogue Award for Lifetime Achievement in Aviation. The award recognizes her visionary leadership in the aviation community and was given by Aviation Week & Space Technology and the International Aviation Club. In October 2011, Peggy accepted the Roger W. Jones Award for Executive Leadership. The annual award is given to two Federal senior executives who have shown exceptional leadership while devoting themselves to a career of public service.
In May 2009, Peggy and her Industry co-chair accepted the Robert J. Collier Trophy in recognition of the Commercial Aviation Safety Team's (CAST) work in developing an integrated data-driven strategy that reduced aviation fatalities in the United States by 83 percent over 10 years. Peggy served as the government co-chair of CAST — a joint industry/government group committed to improving aviation safety by reducing the risk of accidents.
In April 2006, Peggy and her Industry co-chair received the Laurel Award from Aviation Week & Space Technology magazine for improving aviation safety and "reducing the risk of fatalities in world aviation" through CAST. The annual award recognizes the extraordinary accomplishments of individuals and teams in aviation, aerospace, and defense.
Peggy was Chief of Staff at the FAA, serving four Administrators. She also served in the Chief Counsel's office in Washington and as a staff attorney in FAA's Eastern Region in New York. Peggy is a 1979 graduate of Boston University School of Law and a 1975 graduate of Manhattanville College, Purchase, NY. She resides in Washington, DC.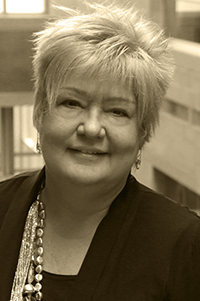 Nancy Graham
Nancy Graham is the President of Graham Aerospace International, which assists the aviation and aerospace industry in understanding the aviation community needs so that privately funded initiatives can be safety accepted into the global aerospace system to enhance the human experience at a societal and economic level.
Nancy previously as the Director of the Air Navigation Bureau at the International Civil Aviation Organization (2007-2015) where she led the Bureau through a major transformation.
Major accomplishments included the complete overhaul of both of the Global Aviation Plans (Safety and Air Navigation) with specific performance priorities and targets, a first in the United Nations system. Nancy is a strong believer in government/industry partnerships, sharing common objectives to improve aviation safety and efficiency, and instituted realtime reporting against those Global Plan common objectives.
Pushing ICAO beyond its traditional boundaries, Nancy produced the first ICAO Symposium on Remotely Piloted Aircraft Systems (also known as UAV's) and oversaw the development on ICAO's first set of standards for these new craft. Nancy also produced ICAO's first Symposium on Commercial Space to prepare ICAO to support this industry.
Prior to joining ICAO, Nancy was an Executive with the Federal Aviation Administration for many years serving in Washington DC, Europe, Africa, the Middle East and Asia representing the FAA throughout the globe.
Nancy holds a Masters degree in Technology Management and serves on the Board of Directors for the Singapore Air Traffic Management Centre of Excellence through Nanyang University (Singapore), and the Dreams Soar Foundation.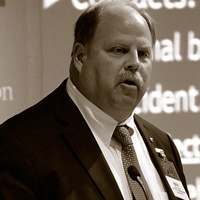 Mr. Keith Hagy
Director Engineering
Airline Pilots Association International
Since January 2004, Keith Hagy has served as the Director of the Engineering and Air Safety Department of the Air Line Pilots Association, Int'l.  In coordination with association leadership, Keith is responsible for guiding and directing all technical projects and programs relating to the Association's safety, pilot assistance, and security goals throughout the United States and Canada.  This includes managing liaison with external organizations including U.S. and Canadian government agencies, the Congress, the press, and private groups such as aircraft and equipment manufacturers, the airlines, consumer groups and other associations.  The Director is responsible for providing engineering and/or technical support for members involved in a grievance hearing or certificate actions taken by FAA.  Liaison is also maintained with international groups, e.g., the U.N.'s International Civil Aviation Organization and International Federation of Air Line Pilots' Associations.
Prior to joining ALPA in 1986, Keith spent a number of years as an Aircraft Stability and Control Analyst with the Boeing Company and focused on aircraft design and handling qualities evaluation and flight-testing.  In 1986 Keith joined ALPA as a Senior Staff Engineer in the Accident Investigation Department and has participated in over 30 "major" aircraft accident investigations in the US and Canada and in over 100 "minor" aircraft accident investigations.
In 1992 Keith was promoted to Manager – Engineering & Accident Investigation, responsible for managing all accident investigations in which the association participated and for overseeing all engineering related projects in the associations work program.
Keith was awarded a Patent for a Stability Augmentation System in use on Boeing B737 aircraft.
Keith is a licensed pilot and is a past 3-term officer (Secretary) of the International Society of Air Safety Investigators (ISASI).  Keith is past Chairman of the International Advisory Committee of the Flight Safety Foundation.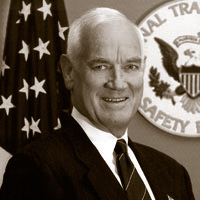 The Honorable Richard F. Healing, Co-Chairman LTBASAB
Senior Partner
R Cubed Consulting, LLC
Richard F. Healing, a professional engineer and internationally recognized safety expert, joined R Cubed Consulting, LLC as a Senior Partner on August 1st, 2005 after retiring from a Senate Confirmed, Presidential Appointment as Board Member on the National Transportation Safety Board, where he served since March 2003.  In 2008, he became CTO for R³ Engineering in order to lead the development of an all weather sense and avoid system for Unmanned Aircraft Systems (UASs) under a contract with the Office of Naval Research.
During his term at NTSB, Member Healing held the Safety Engineering position, and provided key technical inputs on several investigations with major national interest – the major aviation disaster when American Airlines Flight #587 crashed in New York, the Staten Island Ferry boat crash in 2003, the US Airways commuter flight crash in Charlotte, N.C.,  and several rail and highway accidents.  Member Healing is credited with bringing new focus to air medical crashes and offshore aviation services helicopter accidents.  The NTSB and FAA have both conducted critical reviews addressing the unnecessary, increasing losses in these communities.
At the time of his nomination to the NTSB, Mr. Healing was Director of Transportation Safety and Security for Battelle Memorial Institute where, since March of 2002, he held primary responsibility for Battelle's relationship with the Federal Aviation Administration and provided program oversight for most of Battelle's aviation safety programs, including the Aviation Safety Reporting System, operated for NASA.
Prior to March of 2002, Mr. Healing was the Director, Safety and Survivability, for the Department of the Navy, beginning in 1985.  During his Navy civilian career, his work focused on aviation safety and emphasized benefits from sharing military safety information with others in the aviation community, including commercial aviation. He also was a founder of the Navy's highly successful Human Factors Quality Management Board, which was responsible for major reductions in aviation accidents and savings of lives and losses of assets exceeding billions of dollars.
In 2001, Mr. Healing was presented the Navy's highest civilian award – the Distinguished Civilian Service Medal. He also was recognized with the SAFE International "General Spruance Award" for safety education achievement, and an Aviation Week "Laurel" for bringing new awareness to the importance of wire health and condition monitoring technology in aviation. Other awards include the Navy Superior Public Service Medal for creating the Navy's Safety Non-Developmental Items program, and the Defense Superior Service Medal for active military service during Desert Storm and Desert Shield.
From 1971 to 1983, Mr. Healing was President and CEO of an engineering, construction and contracting services firm in Connecticut. He also was Executive Vice President and Managing Director of Fairfield Precision Industries, a manufacturer of replacement parts for the military.
A licensed Professional Engineer since 1974, Mr. Healing attended the U.S. Coast Guard Academy and graduated from Worcester Polytechnic Institute. He pursued graduate studies at the University of Bridgeport, Bridgeport Engineering Institute, Rensselaer Polytechnic Institute, Harvard University, and Georgetown University. He graduated from the Naval War College in 1990, and was selected to participate on the President's Commission on Executive Exchange. In 1991, he was a Senior Executive Fellow at Harvard University.
Mr. Healing served 6½ years active duty in the U.S. Coast Guard. After 30 years of service, including four commands, he retired from the Coast Guard Reserve with the rank of Captain.  He is an active member of Flight Safety Foundation (FSF), the International Helicopter Safety Team (IHST), Helicopter Association International (HAI), the American Helicopter Society International (AHS), and the Naval Helicopter Association (NHA).
Mr. Healing's work at R-Cubed Consulting has included primary safety consultant to the largest commercial helicopter operator in the world; the Executive Committee of the International Helicopter Safety Team; the executive advisory committee of Parks College of Engineering, St. Louis University; the research advisory board for Embry-Riddle Aeronautical University; Board of Directors of STI (Systems Technology, Inc.) of Hawthorne, CA; Executive Steering Committee of GAIN (Global Aviation Information Network); the Aviation Safety Task Force of the Department of Defense; the Private Motor Vehicle Task Force of the Department of Defense; selection to be on the Defense Safety Advisory Commission; and numerous national and international speaking engagements.  As Chief Technology Officer for R³ Engineering, he is responsible for technical oversight of a multi-million dollar effort to overcome constraints against integration of UASs into the United States National Airspace System (NAS) through development of a collision avoidance technology suitable for small UASs, that can also provide collision avoidance capability for any light or legacy aircraft operating in the NAS.  Mr. Healing also provides business consulting services to small companies, with emerging technologies, wishing to initiate or expand business with the federal government and its agencies.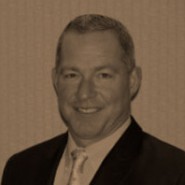 Captain Craig T. Hoskins
Craig T. Hoskins is currently the Vice President, Safety and Technical Affairs for Airbus Americas, Inc. In this role, he is responsible for the facilitation and coordination of Airbus activities and interests related to safety, regulation and certification standards, human factors and operational matters in the Americas.
Craig is a graduate of the U.S. Army Aviation Safety Officer Course, University of Southern California Aviation Safety Certificate Program, NASA-Ames Fatigue Countermeasures Course and holds a M.S. Degree in Training and Leadership.
He has accumulated over 32 years of aviation/human factors experience that includes military and commercial operations as a Technician, Pilot, Safety Consultant, Mishap Investigator, and Human Factors Senior Analyst.
Craig has also developed and conducted numerous training courses/seminars on Aviation Maintenance, Crew Resource Management, Threat and Error Management, Human Factors, Fatigue Countermeasures, and Team Building/Process Improvements for military operations, government organizations, and airlines world-wide.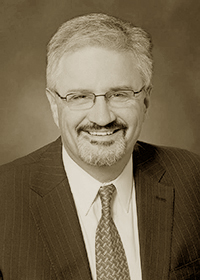 Frank Jackman
Frank Jackman is Director of Publications for the Flight Safety Foundation and editor-in-chief of AeroSafety World, the Foundation's monthly journal. Prior to joining the Flight Safety Foundation in April 2012, Jackman spent nearly 25 years with McGraw-Hill's Aviation Week. He started as a reporter and financial editor for Aviation Daily, and later was editor-in-chief of the group's award-winning Overhaul & Maintenance (O&M) magazine before becoming editorial director of O&M and the World Aviation Directory. After a brief foray into Lean Six Sigma and business process management, Jackman returned to the editorial side as deputy managing editor, civil aviation for Aviation Week, and later served as editor of Aviation Daily and managing editor, civil aviation, for the Aviation Week Intelligence Network. During his tenure Aviation Week, he also was involved in new product development, database development and was an early and frequent contributor to the highly successful MRO Conference & Exhibition event series. Before moving into aviation journalism, Jackman was a reporter for the Tampa Tribune and reporter and editor for the Danville (Va.) Register.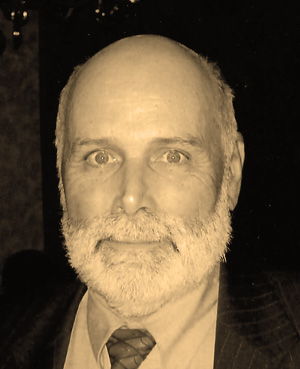 Paul Russell
Upon joining Boeing in 1984, Mr. Russell served as a Boeing 737 Flight Crew Instructor and editor of B737 operations manuals. In 1990, he became the Flight Crew Training Technical Specialist for the B737. From 1991 to 1999, Mr. Russell was the Chief Engineer for Airplane Safety Engineering. In this capacity, he was responsible for helping to ensure the safety of Boeing commercial airplanes throughout their design, production, and in service experience.
From 1999 to 2010, Mr. Russell served Boeing as Chief Engineer, Aviation System Safety. In this capacity, he was responsible for working with Government and industry throughout the world to enhance aviation safety by helping to identify and implement accident prevention initiatives. He has served as the industry co-chair for several subcommittees of the Commercial Aviation Safety Team (CAST), including the Joint Implementation Measurement and Data Analysis Team (JIMDAT), and was the U.S. aviation industry representative to the European Commercial Aviation Safety Team (ECAST). He also was the industry co-chair of the Safety Concepts Working Group, which was charged with developing the Next Generation Air Transportation System (NextGen).
Upon leaving Boeing, Mr. Russell joined PAI Consulting as a consultant. In this capacity, he continues his efforts to ensure safety by analyzing pilot reports and operational data to identify vulnerabilities in the aviation industry. Mr. Russell continues to support CAST and JIMDAT on safety initiatives.
Before joining Boeing, Mr. Russell served for 24 years in the United States Coast Guard, retiring with the rank of Captain. During his Coast Guard career, among other assignments, he served as the chief training pilot, commanded two aviation units, and coordinated search and rescue and disaster relief operations in the Gulf of Mexico, the Great Lakes, and the North Pacific Ocean.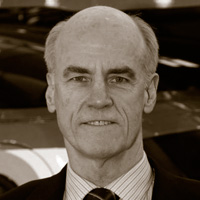 Bob Sheffield
The 2012 Laura Taber Barbour Air Safety Award Recipient
Bob Sheffield graduated from Mississippi State University in 1972 with a degree in Petroleum Engineering and a commission as an officer in the United States Air Force (USAF). After undergraduate pilot training, he spent almost ten years in the USAF flying a variety of fighter aircraft including the F-4 Phantom, the F-5E Tiger II and the Mig-21. During this time Bob served in Australia, New Zealand, the Philippines, Okinawa, Somalia, South Korea, Taiwan, and various locations in the United States.
In April 1982 Bob left the USAF to apply his Petroleum Engineering degree with Shell in New Orleans. Afterwards, he was employed by various Shell companies and engaged in nearly all aspects of the oil and gas exploration and production business in California, Louisiana, Michigan, Montana, New Mexico and Texas; including managing logistics operations in the U.S. Gulf of Mexico. During this time he obtained Masters Degrees in Petroleum Engineering and Business Administration (MBA).
As Managing Director of Shell Aircraft Limited from 2004 until June 2012, Bob was responsible for air transportation safety throughout Shell's operations, including its corporate fleet, all of the aircraft chartered to support Shell's operations worldwide, and global airline risk management. Shell operates or contracts for operation of about 100 aircraft that fly just under 100,000 hours to move more than 1 million passengers each year in over 50 countries, and Shell Aircraft conducts over 100 annual audits of these operations to improve air safety.
Bob served on the Aviation Subcommittee of the International Association of Oil and Gas Producers (OGP), on the Board of Governors of the European Business Aviation Association (EBAA), on the Council of the British Business and General Aviation Association (BBGA) and on the Executive Committee for the International Helicopter Safety Team (IHST), which is working with global stakeholders to reduce helicopter accidents by 80%. Bob is a Member of the Royal Aeronautical Society. Bob led an international team of experts sponsored by Helicopter Association International (HAI), the International Business Aviation Council (IBAC), the new European Helicopter Association (EHA) and the British Helicopter Association (BHA) to revise the International Standard for Business Aircraft Operations (IS-BAO) to make it fully effective for helicopters. Bob retired from Shell in August 2012.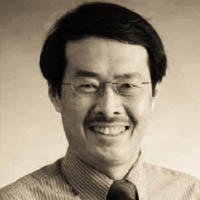 Tay Tiang Guan
Mr. Tiang Guan Tay is Deputy Director-General of the Civil Aviation Authority of Singapore (CAAS). He has more than 25 years of experience in civil aviation and has held key management appointments in the areas of safety regulation, air navigation services, air transport, airport management and air cargo.
As a member of the senior management, Mr. Tay is primarily responsible for the aviation development and safety regulation groups of CAAS, to grow a safe, vibrant air hub and civil aviation system in Singapore. His responsibilities also include the Singapore Aviation Academy, the training arm of CAAS. He has been an active player on the international civil aviation front, having led a number of committees including the ASEAN Air Transport Working Group and the ICAO Asia-Pacific Regional Aviation Safety Team. He is also a member of the Board of Governors of the Flight Safety Foundation and the Skybrary Supervisory Board.
Mr. Tay graduated in 1986 with a Diplöme d'lngénieur from the École Nationale de ['Aviation Civile in Toulouse. In 2005, he obtained a Master of Business Administration degree from the Massachusetts Institute of Technology. He was awarded the National Day Awards — Public Administration Medal (Silver) in 2008.