Current Recipient
Henry Gourdji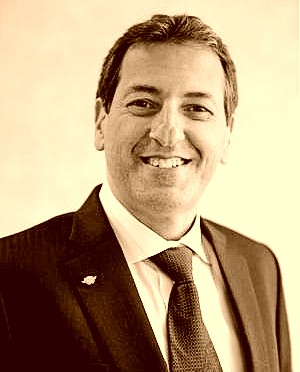 For his significant contributions in improving aviation safety worldwide. As a Senior Director at the International Civil Aviation Organization (ICAO) he developed and managed the Universal Safety Oversight Audit Programme (USOAP) which became the world's aviation safety standard. He personally performed well over 100 UN missions to more than half the nations in the world, guiding Ministers and Director Generals of Civil Aviation on aviation safety matters.
Henry Gourdji's passion for aviation safety was grounded in his professional pilot rating used during his 31 years of simultaneous military reserve service. His bold vision, leadership and determined efforts grew the USOAP program into one of the highest priority programs in international aviation. He was directly responsible for negotiating international agreements to share global safety information with numerous organizations including the European Aviation Safety Agency, the European Commission, the International Air Transport Association, and the Russian Interstate Aviation Committee. Initiatives he spearheaded expanded the USOAP program to include ALL aviation safety and air navigation fields including accident investigations and airports, further encouraging that program results be transparent to every nation through ICAO's Global Aviation Safety Report. Finally, he developed plain language to translate government audit data into information useful to the passenger. USOAP results are now used by all governments for monitoring aviation safety, including the United States Federal Aviation Administration's Categorization System and the European Union's Safety List.
Mr. Gourdji was the first Canadian to receive the Flight Safety Foundation President's Citation award recognizing his contributions to global aviation safety. He was also recognized for his service to Canada and was granted a private audience with Her Majesty Queen Elizabeth II, in Buckingham Palace.
The Laura Tabor Barbour Air Safety Foundation is pleased to recognize Henry Gourdji for his significant contributions to aviation safety through outstanding leadership, extraordinary vision and dedication to excellence that has resulted in measurably improved levels of worldwide aviation safety, far fewer accidents, and countless lives saved.