Current Recipient
General Richard A. Cody, U.S. Army, Retired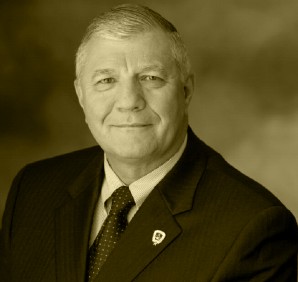 For outstanding achievement as Chairman of The National Commission on Military Aviation Safety (NCMAS) between December 2018 and March 2021. The NCMAS' charter was to reverse a steadily increasing rate of non-combat military aviation accidents that began in 2013. Because of his acknowledged leadership and safety focus, General Richard A. "Dick" Cody was unanimously elected to the Chairmanship of NCMAS by his fellow Commissioners.
General Cody's personal culture of safety was central to his leadership of the NCMAS. In 1991, while preparing for a very high-risk combat mission in the First Gulf War, he wrote: "I will do whatever it takes to keep my guys safe. I refuse to lose anyone in a training accident!" Similarly, he guided the Commission's research and analysis of military aviation operations in a manner that was unprecedented in breadth and scope and sharply focused on operational safety, producing actionable recommendations to Congress and the Department of Defense that will save lives and prevent the loss of important national assets. Of major and unique significance was the creation of the Joint Safety Council, which will permanently raise the status of military operational safety to the highest levels within the Office of the Secretary of Defense.
For his strong and determined leadership of the National Commission on Military Aviation Safety which produced actionable recommendations including permanent organizational changes to improve aviation safety across the Department of Defense, The Laura Taber Barbour Air Safety Foundation is pleased to recognize General Richard A. "Dick" Cody, US Army, Retired, with the 2022 Laura Taber Barbour Air Safety Award.
Honorary
Pilar Vera Palmés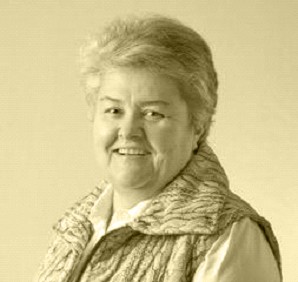 For her extraordinary international humanitarian efforts in support of the victims of aviation accidents and their families over the last decade.
Following the tragic loss of a loved one on Flight JK5022 in 2008, Pilar Palmes turned her grief into advocacy for the rights of surviving passengers and that of the families of those lost. In 2010 she became President of the Association of Affected of Flight JK5022, expanding her scope. In 2015 she created the Air Crash Victims Families Federation International (ACVFFI), an international organization composed of ten victims associations from different international accidents. ACVFFI is now recognized by the International Civil Aviation Organization (ICAO) as THE singular voice for victims and their families.
Through these mechanisms and her personal efforts, Pilar Palmes was instrumental in the development of the first ICAO Policy on Assistance to Aircraft Accident Victims and their Families, and later the official ICAO Manual on Assistance to Aircraft Accident Victims and their Families, requiring States to provide specific support. Efforts continue to make this an internationally required standard of care.
Working tirelessly, purely as a volunteer, Pilar Palmes (through ACVFFI) brokered a partnership between the Spanish government and ICAO to host an international symposium designed to bring recognition to this important subject. That symposium, attended by hundreds from around the world resulted in 30 key recommendations which are being presented to ICAO for future work.
This year, at ACVFFI's urging, ICAO developed its first training course on the Assistance to Accident Victims Families, which will be taught internationally, the culmination of a decade of effort.
Pilar Palmes is a force of nature, and she has made a difference in the lives of those affected by aviation disasters. Our Foundation believes this honor is long overdue and is pleased to present this Extraordinary Humanitarian Award to Madam Palmes.